Pioneering e-commerce solutions outside the box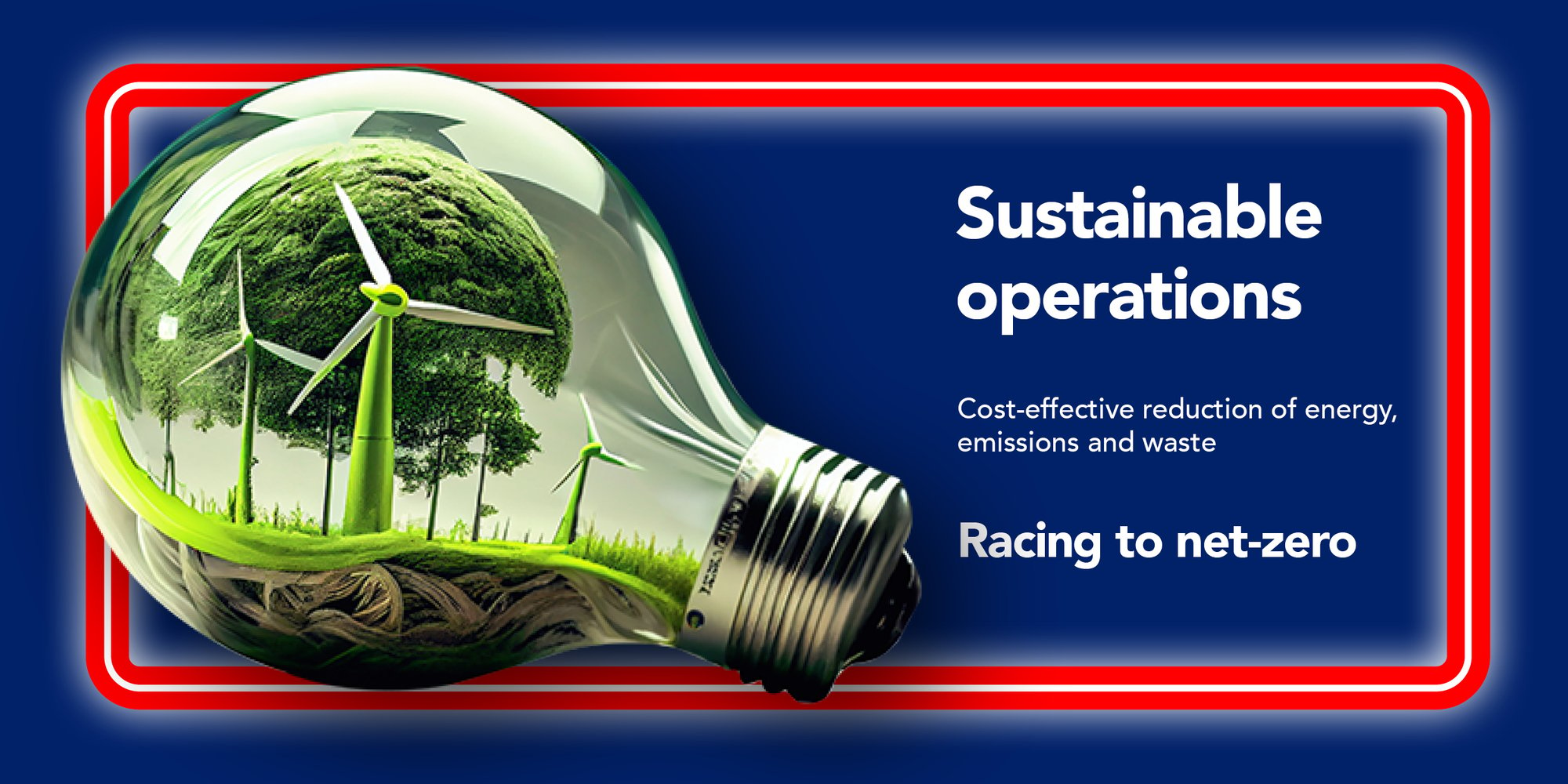 Sustainable Operations
Cost-effective reduction of energy, emissions and waste via warehouse, transport and consumables eco-solutions.
Sustainable Packaging Solutions
We utilise a variety of sustainable packing options that reflect the speed, scale, security, environmental needs and complexity of modern logistics processes. We implement plastic free initiatives across all the supply chains we touch, including specialised lids for containers and pallets, paper tape, and our plastic free packaging designs, which also aim to drive cost savings for our customers. We accommodate all varieties of packaging needs: sustainability, security and dangerous goods with automated packing technology in place.
Our solutions include:
Auto-boxing

Parts packing

Sustainable packaging design

Boxing and labelling

Package tracking
Sustainable Transport Solutions
Low carbon transport solutions and tools
EV MHEs

Electric transport solutions

HVO transition

CO2 reporting
Sustainable Warehousing Solutions
Carbon, water and waste reduction and capture warehouse solutions and tools
Our solutions include:
Real-time energy & carbon reporting

Energy saving solutions (retrofit) - Roof solar panels, Eco LED (motion and lux sensors), Green travel plans, Rapid roller doors, Airbag lorry seals

Water saving solutions (retrofit)

Waste reduction solutions: Zero to landfill paperless sites, removal of single use plastic, removal of single use packaging, material evaluation and procurement

Biodiversity initiatives
We'd love to talk to you
Emma's extensive background, spanning logistics and retail distribution, underscores her adaptability and ability to excel across diverse industries. Her vast skill set and rich experience position her uniquely to chart new territories for Unipart's e-commerce sector.