Pioneering e-commerce solutions outside the box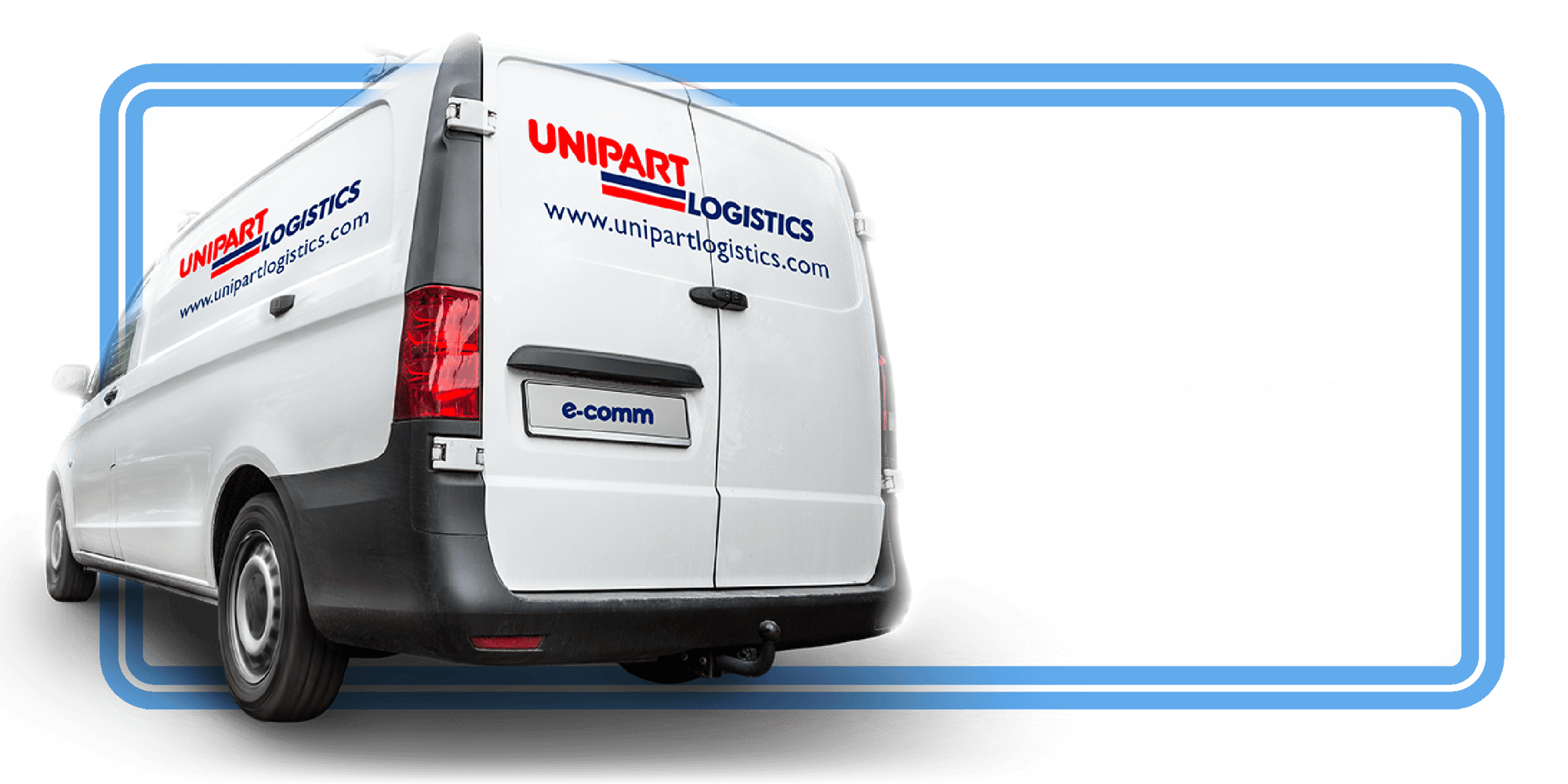 Carrier Management
Strong relationships with key delivery partners, systems and experts in place to offer value and choice to your end-customer.
We harness over 30 years of logistics expertise, leveraging well established working relationships with all the major transport carriers. We are trusted by leading clients and independent in our approach, we are ideally placed to assess the entire marketplace and offer our customers the best and most appropriate carrier(s) for their requirements.
Supporting a range of delivery options for the end customer, with a range of delivery requirements and different carriers depending on speed and size of order.
Our solutions include:
Carrier selection

Carrier performance management

Carrier management system to plan fleet routes and execute managed transport services

Ease to swap between carriers should

the need arise
We'd love to talk to you
Emma's extensive background, spanning logistics and retail distribution, underscores her adaptability and ability to excel across diverse industries. Her vast skill set and rich experience position her uniquely to chart new territories for Unipart's e-commerce sector.